News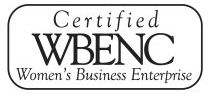 WBENC Certifies W.A.McGinty Co.
Elk Grove Village, IL., August 21, 2017 -- William A. McGinty Co. announces that it has been certified by the Women's Business Enterprise National Council (WBENC), the country's largest third-party certifier of businesses owned, controlled, and operated by women. Certification by WBENC provides organizations committed to diversity confirmation beyond self-reported status that a company is truly owned, operated and controlled by a woman. William A. McGinty Co. is proud to have received the WBENC Business Certification.

Our Customs Affiliations - Certifications
William A. McGinty Co. is a member and participating company in important associations and regulatory organizations in the customs clearance industry. The list below identifies several of the key affiliations as well as certifications achieved. Click on the name to visit the official website of each.